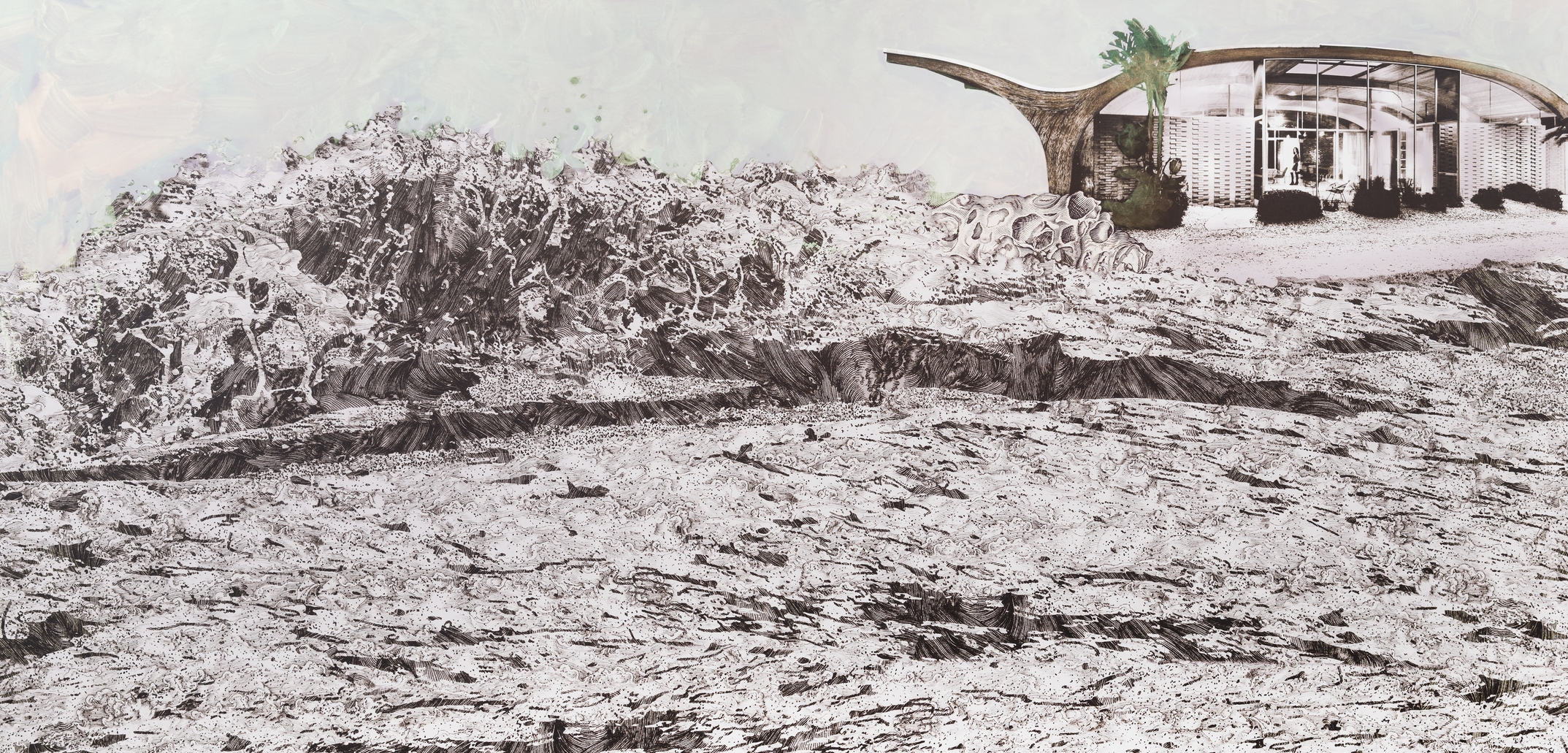 Hans Weigand is one of the leading multidimensional artists in Austria, and all of Europe.
A master image-manipulator, Weigand's influences include American pop and trash culture, rock and punk music, science fiction and psychedelia, modern architecture and beach scenes. (He lived in Southern California for four years and collaborated with Raymond Pettibone, Jason Rhoades and other artists in the LA area.) He employs media ranging from renaissance etching to woodcarving to silkscreens, under- and over-painted collages and modern UV-printing – as well as sculptures, environmental installations and videos.
In the tradition of the "Wiener Kunstkreis," before he begins a work, Weigand believes ideas must be deconstructed, reconsidered and finally reconstructed. Then, layer upon layer, he montages his images like movies. Starting with a simple vocabulary – the sea, crashing waves, storm clouds, apocalyptic landscapes, gorillas, comic characters and surfers – each of his works builds in complexity to depict the foggy, fleeting line where paradise meets reality.
Weigand freezes wild and turbulent moments that have never existed. But far from being static, his images expand out like the rolling breakers he paints. A door is left open for interpretations, many of them. Viewers are compelled, as if under a spell, to enter in, reconsider, reconstruct and contribute their own desires and fantasies to the evocative and haunting worlds he creates.